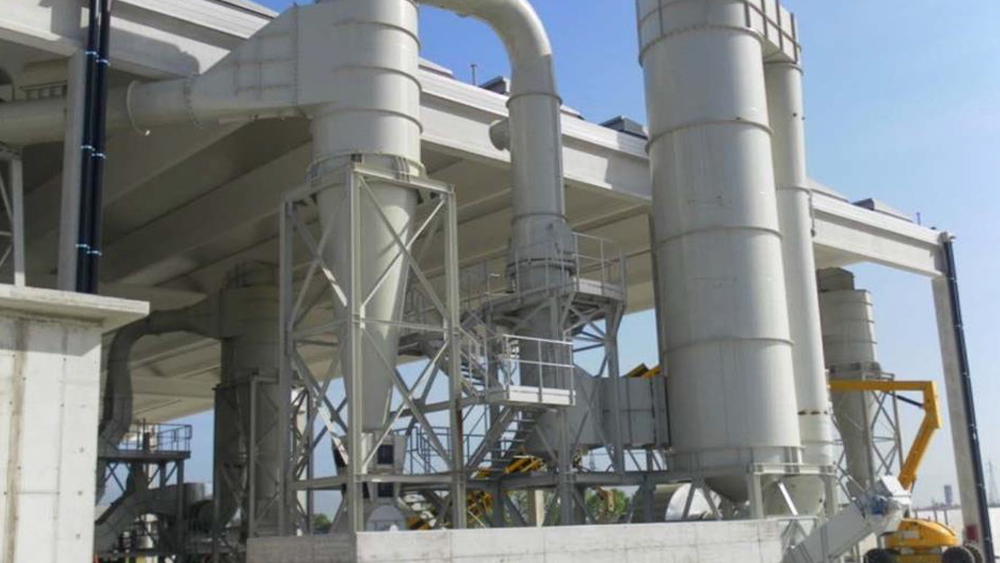 TECHNICAL COLLABORATION

TECHREVO ENGINEERS proudly announces that, it has entered into technical collaboration with M/s EKOPLANT S.r.I, an Italian company actively involved in the field of air pollution control solutions.
"Techrevo -Ekoplant" together endorse their commitment towards "Cleaner-Greener" tomorrow. With this Make in India initiative,together we can now offer solutions to various applications in the following industry segments :
Steel
Cement
Sugar & Allied
Pulp & Paper
Power Plants
Ceramic
Glass
---
OUR INDUSTRIAL SOLUTIONS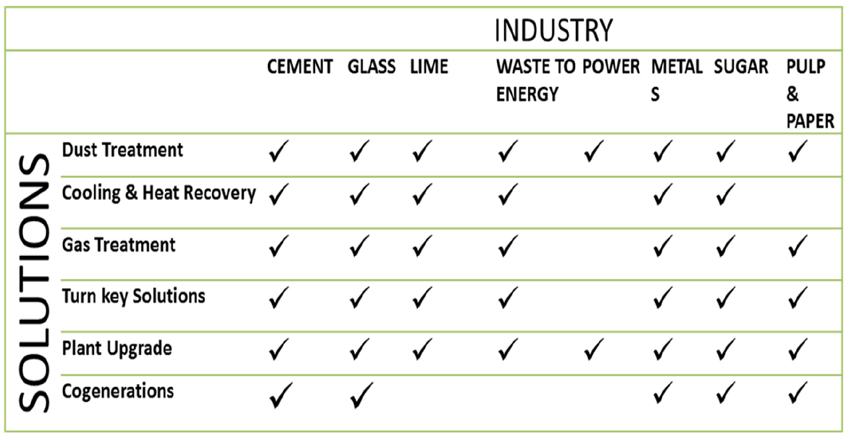 ---
Techrevo Engineers, is LRQA certified ISO-9001:2015 certified EPC company with global footprint serving sugar,power and paper industry, in technical collaboration with Ekoplant,Italy offers Air Pollution Control System.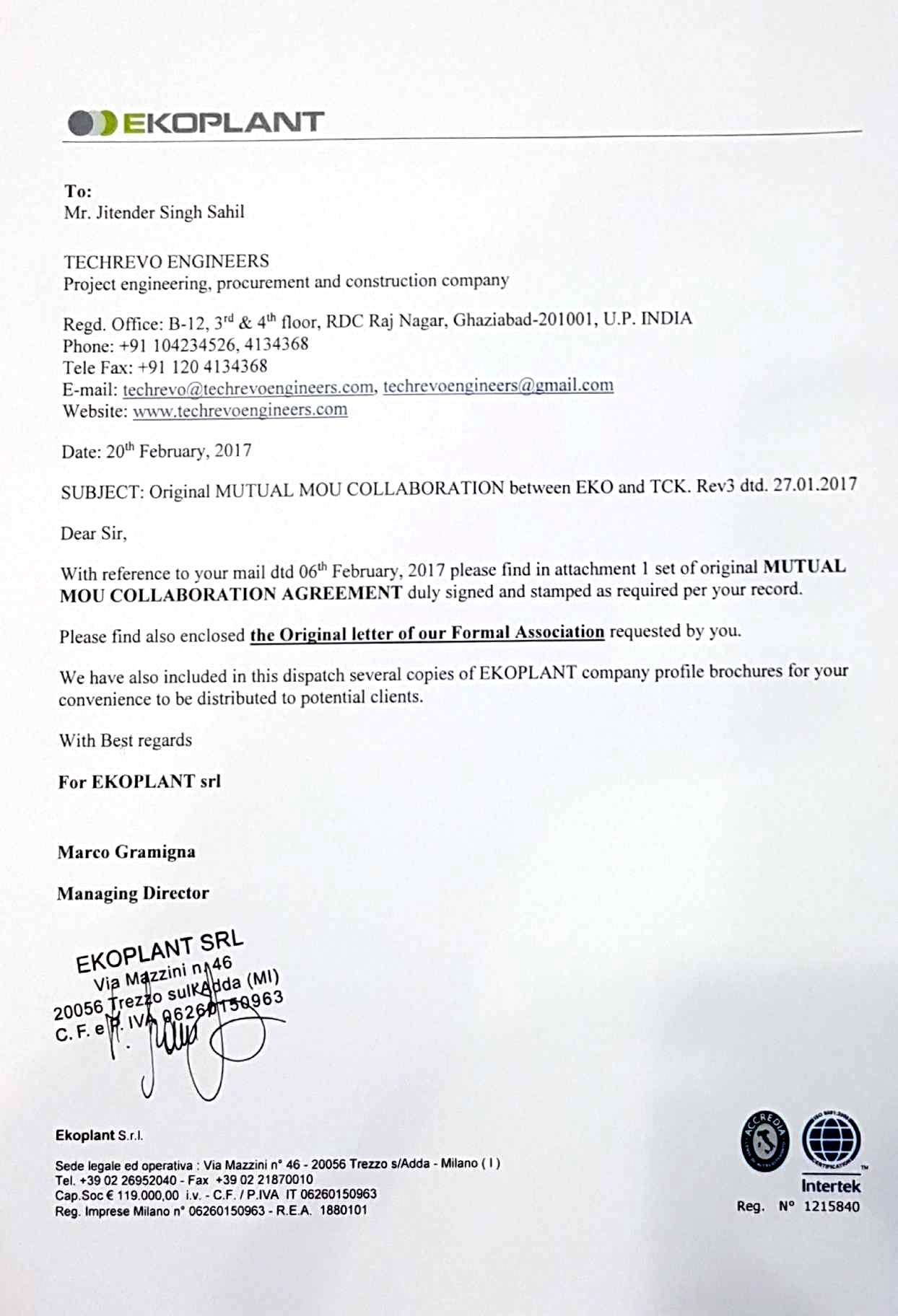 ---
OUR OFFERING
EQUIPMENTS
Bag Filters, Pulse jet type
Bag Houses, Reverse Air type
Hybrid Filters
GCT & Quenching Towers
Waste Heat Recovery
EAF/ BOF Primary Hot gas lines
Heat exchangers, boilers
Auxiliary equipments
Energy productions by ORC/SRC solutions
DE NOx-DE SOx
Micro pollutant Absorptions /PM10
FOCUS ON
Process Design
Turnkey jobs
CFD analysis
Refurbishment

SERVICES
Operators Training
Plants monitoring by remote
After sales Services
Technical Audit /survey
Spare parts

---